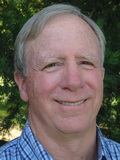 Pat Wray is a fulltime freelance writer and book author living in Corvallis, Oregon with his wife, Debbie.

After graduating from Virginia Tech in 1970 with a Bachelor's Degree in Psychology, Pat cleverly avoided the draft by enlisting in the Marine Corps. While on active duty, Pat became a helicopter pilot and flew UH-1 Hueys in California, Southeast Asia and North Carolina.

In 1979 Pat was assigned as a flight instructor in Pensacola, Florida, where he flew the T-34C. While there he attended night school at the University of West Florida, subsequently receiving his Master of Arts Degree in English in 1982. During that period he was afflicted by an unexplainable, but overwhelming desire to become a writer. In 1982, Pat resigned his active duty commission and left the Corps for Corvallis, where he launched his freelance career, saying, "If I'm not rich and famous by the age of 40, I'll get a real job." During that period, Pat also attended Oregon State University, receiving a Bachelor of Science degree in Technical Journalism.

For the next six years, Pat wrote for newspapers, magazines and radio, all the while flying CH-53 Sea Stallions for the Marine Reserves in Alameda, California. He received numerous national awards for his writing, and began teaching Journalism and Writing courses on a part-time basis at Oregon State.

In 1988, at the age of 40, with two kids approaching college age and not yet rich or famous, Pat accepted a job as an Information Officer with the Oregon Department of Fish and Wildlife (ODFW). He retired from the Marine Reserves in 1991 as a Lieutenant Colonel, having held positions up to and including Squadron Commanding Officer.

In 2001 Pat went back to full-time freelancing. Gift of the Grenadier is his debut novel.